You are here
The 11th "International Seminar of Teaching Chinese Language Convention"
11th "International Seminar of Teaching Chinese Language Convention"
Sponsored by HanBan, Xi'an Department of Education and Xi'an International Studies University, the 11th "International Seminar of Teaching Chinese Language Convention" opened on 2012.8.16.
The main topic was "Innovation and Development: International Chinese language teacher`s training and development."  Over 500 educators attended the workshop on strengthening Chinese programs. This included 许嘉璐Vice Chairman of the Standing Committee of the 9th & 10th National People's Congress ,许琳 National office director, Director-General of Hanban, 朱静芝 Shan`xi provincial vice-governor, and President of Mandarin House, 卞佳Jasmine Bian attend the opening ceremony.

Several Chinese teaching experts gave wonderful speeches about "What kind of Chinese teachers do overseas countries need" and delegates had numerous discussions about international Chinese language teachers training, evaluation, knowledge, ability and quality.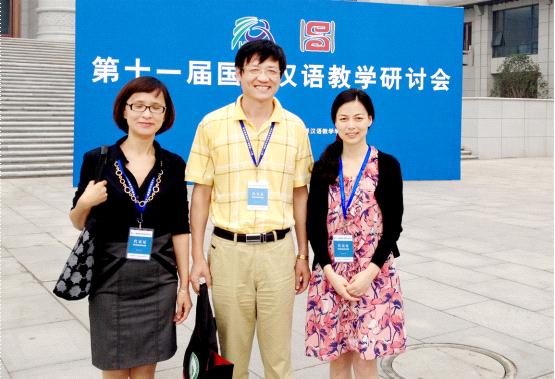 President of Mandarin House Jasmine Bian卞佳 and 张建民 Executive Director, Global Center for TCSOL, East China Normal University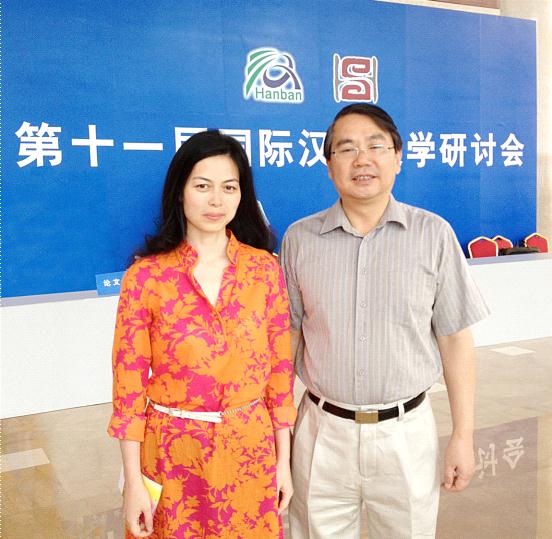 President of Mandarin House Jasmine Bian 卞佳 and 王永利 Associate Director of China HanBan.

President of Mandarin House Jasmine Bian卞佳 and 刘骏  Vice-chairman of International Society for Chinese Language Teaching, Dean of The University of Arizona USA Confucius institute, Former chairman of TESOL