You are here
The 7th Confucius Institute Conference
The 7th Confucius Institute Conference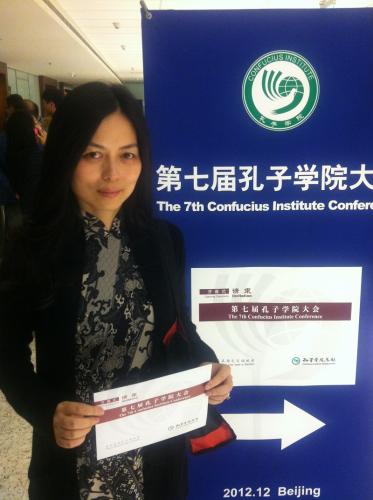 From December 16 to 18, Mandarin House's CEO, Jasmine Bian, was invited by Hanban to attend the 7th Confucius Institute Conference at China National Convention Center. The conference is held annually to foster cooperation and the creation of best practices amongst Confucius Institutes around the globe. This year, over 2,000 guests attended the conference, including university presidents and representatives from 108 countries.
The opening ceremony was presided over by Yuan Guiren, Minister of Education and Vice Chairman of the Council of the Confucius Institute Headquarters, with the keynote speech delivered by Liu Yandong, Member of the Political Bureau of the CPC Central Committee, State Councilor and Chair of the Council of the Confucius Institute Headquarters.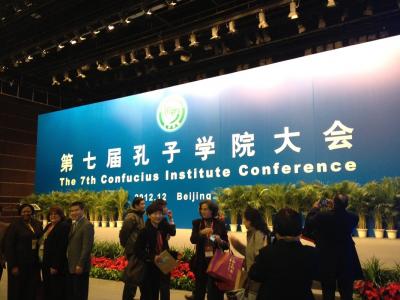 The Confucius Institute is a program sponsored by the Chinese government department, Hanban, to set up Chinese schools and promote the study of Chinese language around the world. Currently there are over 400 Confucius Institutes globally and in 2012 there were 655,000 students enrolled in the programs.
Mandarin House is a registered testing and preparation center for the HSK Chinese proficiency test, which is organized by Hanban. We are also a prominent training center for teachers of Chinese language. Information gathered at the conference will be used to improve both of these programs.