Comprehensive 30
Cover listening, speaking, reading and writing; the 4 building blocks of language learning and build a strong foundation to master your Chinese skills!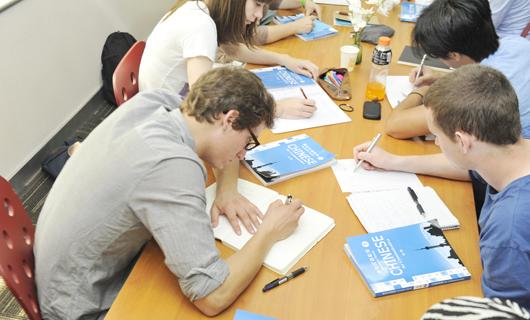 Do you want to make the most of your time in China? The Comprehensive 30 intensive course will allow you to focus on real-life Chinese conversational skills and the reading and writing of Chinese characters.
Small group classes sharing your level will give you friendly competition, while allowing you to get full attention from the teachers. 
With 6 lessons every day, you will get the most complete Chinese training to fully prepare you for your academic or professional career.
Register now for a great opportunity to make international friends, learn with other like-minded people and greatly improve your Chinese.
To apply for your Chinese course, please complete the online registration
Toll free in China: 400 633 5538
International: +86 21 62750779
For any inquiries, please contact info@mandarinhouse.com
 

Course Benefits

6 group lessons a day from Monday to Friday

30 language lessons a week

Learn listening, speaking, reading and writing

Small classes, maximum 10 students and minimum 3 students

45 minutes per lesson

Minimum age 16 years old

International student mix

Flexible intake and start dates
Total Beginners Start Dates| Non-beginners can join us on any Monday
2017
2 Jan
6 Feb
6 Mar
3 Apr
2 May
29 May
26 Jun
24 Jul
21 Aug
18 Sep
23 Oct
20 Nov
18 Dec
 
 
 
To apply for your Chinese course, please complete the online registration
Toll free in China: 400 633 5538
International: +86 21 62750779
For any inquiries, please contact info@mandarinhouse.com