Learn Chinese in New York City
China is the world's most dynamic economy and China is becoming one of the biggest players in global business. Get Ahead. Learn Mandarin!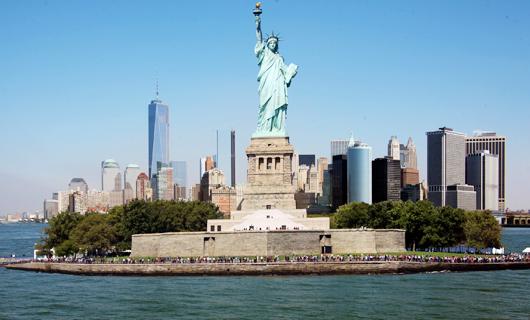 You are here
Most Effective Chinese Classes in NYC
Most Effective Chinese Classes in NYC
 
Language is the key to understanding and embracing another culture. Language erases boundaries and offers unlimited possibilities for personal and professional growth. It's what transforms a "foreigner" into a friend.
Mandarin Chinese is one language that has enjoyed explosive growth in the past decade and is poised for continued popularity in the years to come. With China's rapid economic development, taking Chinese classes is one of the best skills to add to your portfolio. With its tones and character-based written language, it's no secret that Mandarin is one of the most challenging languages in the world so it's important to find the most effective Chinese classes in New York City.
What makes Mandarin House effective?
Mandarin House is the language center of choice for learning Chinese. More than 30,000 students have chosen Mandarin House, but what makes its programmes the most effective Chinese classes in NYC?
The answer is easy to see and hear in the hallways and classrooms of Mandarin House NYC. There, you'll see professional instructors delivering practical and engaging lessons with students. You'll hear conversations and lively interactions. And you'll use award-winning curriculum that lets you utilize and develop your skills immediately.
Learning doesn't happen in a vacuum. True learning flourishes in real-world situations where you speak, listen, and read Mandarin Chinese easily and effectively. Long-term learning happens at Mandarin House NYC.
Why is NYC an effective place to learn Chinese?
Of course, learning Chinese is hugely helpful if you are studying or working in China or other Asian destinations like Taiwan, Hong Kong or Singapore. But China also has significant populations in almost every country around the world—in fact, the Chinese population in New York City grew 35 percent from 2000 to 2013. This means that you'll have an abundance of neighbors and co-workers with whom to practice your language skills on a daily basis.
The rich learning opportunities in NYC—and the award-winning programmes at Mandarin House—together provide the most effective environment for learning Chinese. Try one of the Chinese classes at Mandarin House New York to begin your incredible journey today.