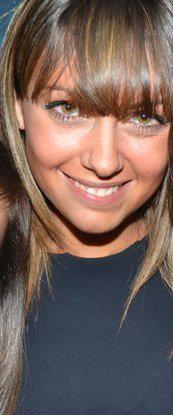 Name: Elena Benvegnù
Country: Italy
Occupation: Operation Manager in Maritime Container Industry
Languages: Italian, English, Spanish, Mandarin
Interests: Movies, ski, languages, work
"I think adjusting life in China can be very challenging, but just give you some time and you'll feel at home!"
Q. Why are you learning Chinese?
A. I think learning Chinese and understanding China is the best way to present your company to local companies. Especially in my situation, I am working in the maritime industry and now the shipping container production has moved to China, just like almost all other productions. So, I need Chinese.
Q. How are you finding your studies in China and what do you think about Mandarin House?
A. I am enjoying very much Mandarin House and I am learning a lot. I am amazed, I really like this school and all the staff!
Q. What is your most memorable experience in China?
A. My most memorable experience in China is…Chinese people staring at you everywhere and whispering WAI GUO REN! This is actually very funny, because at the beginning people look at you like an outsider, but all you have to do is smile and they will just smile back!
Q. What tips would you give to students who are planning to study in China?
A. If this is your first experience in China being alone, you have to be prepared. I am 20 years old and this was my first experience far from home. The beginning was hard, but you just need to give yourself some time in order to fit in.
Q. What do you find most interesting about Shanghai?
A. My favorite place in Shanghai is the place where I live. By exploring it, you find a lot of unusual but yet amazing customs that are so different from Europe. It is amazing, like the open market in the street and old people chatting around, as well as children coming back from school and playing together. This is real Shanghai; it seems the most pacific place, where you can feel safe.
Q. How difficult/easy was it to adjust to life in China?
A. I suggest you to be open-minded. I think adjusting life in China can be very challenging, but just give you some time and you'll feel at home!
Q. What was your biggest culture shock?
A. I did not have any major cultural shocks; of course, at the beginning seeing only Chinese people around is strange and get into a completely crowded subway is very challenging!