You are here
Family Package: Summer Adventure for Kids and parents
Family Package:
Summer Adventure for Kids and parents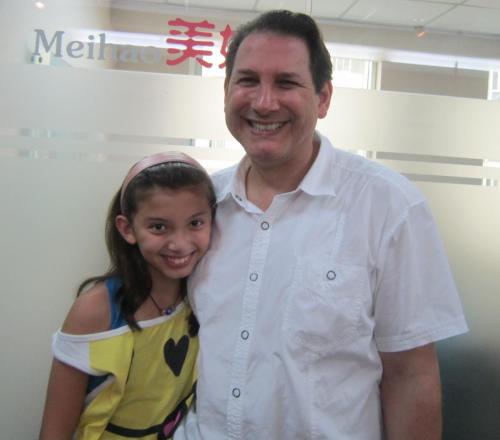 Richard and Veronica, father and daughter from the USA, are spending their summer together at Mandarin House. While Veronica is learning Chinese and participating in the Summer Camp cultural activities and excursions, Richard is taking the intensive Chinese course and joining Veronica for some excursions.
"She told me, I will only go if you come with me, so here we are, " explains Richard. "It is the second year that we come to Mandarin House, we accompany our wife to Shanghai, and while she is doing some business, we invest in the future of Veronica by learning Chinese," he continues.
Back in the USA, Veronica (9) is already enrolled in a Chinese school and taking Mandarin lessons once a week. "Learning Chinese sometimes can be difficult, especially the tones, you just have to work hard. Now I already have some Chinese friends and I enjoy talking with them in Chinese," she says. "I also want to make my parents proud of me."
"Chinese is definitely the language of the future, we want Veronica to learn Chinese for two reasons: to speak with her grandma (from Taiwan) and to be prepared for her future business career," declares Richard. "To learn Chinese in China is the best way to improve her Chinese skills," he concludes.
More and more families are coming to China to share a language and cultural experience together, not only as an investment for their future, but to learn while having fun while sharing an amazing experience.