You are here
Immersion Chinese Summer Programs
 
Immersion Chinese Summer Programs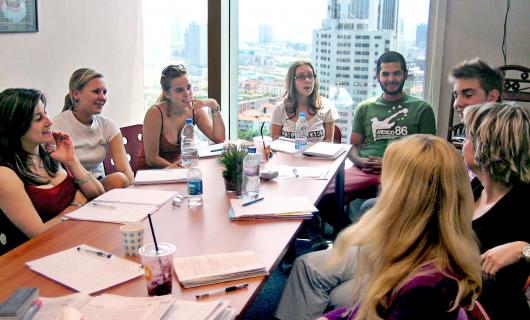 Every year more and more people join Mandarin House to learn Chinese. This is especially true in the summer months when people from around the world come to China to experience the culture and learn the Chinese language in this immersion environment.
Mandarin House has many options for learning Chinese, but for most of our summer students, they will be interested in either our intensive Chinese program or summer Chinese camps for children.
The intensive Chinese program is either 20 lessons or 30 lessons per week. For 20 lessons the students will learn listening, speaking, vocabulary and grammar. With 30 lessons the students will also learn reading and writing skills. These Chinese classes use our modern and practical curriculum so that beginners will gain a Chinese level equivalent to HSK 1 in just one month! (HSK is the official Chinese proficiency test.) We also have many advanced learners who find their place in one of our 12 levels of classes.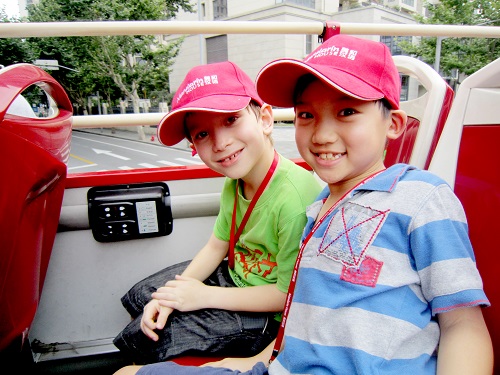 Younger students between 7 and 16 years of age love to join our day camps to learn Chinese in the morning and take part in cultural activities in the afternoon and weekends. Many families will come to Shanghai or Beijing together to learn Chinese and see the amazing culture of China. In the words of Vincent Favati, age 12 from Italy, 'ÄúI really like playing ping-pong and learning Chinese. I love Mandarin House, it'Äôs my 3rd time here. My teacher is the best!'ÄĚ
For more information on these programs, contact us today!
These days, people are becoming more and more aware of the value of bilingualism. This is especially true of languages like Mandarin Chinese, which is spoken by over 1.3 billion people in the world's second largest economy. Moreover, Chinese is backed up by 5,000 years of history and culture and is spoken in Chinese communities around the globe. For these reasons, Chinese is quickly becoming one of the most popular second languages in the world.