You are here
Everything I Love About Pleco
Everything I Love About Pleco
 
Have you heard of Pleco? If you're just starting to learn Chinese, there's a chance you haven't heard of it yet. But if you've been learning Mandarin for some time already, then you likely already know exactly what Pleco is and why it's such an important tool in your language-learning toolbox. This post will discuss 3 areas:
 
- Why You Should Use Pleco
- Pleco's in-app Features
 
 
 
Pleco touts itself as making the world'Äôs best Chinese dictionaries for iPhone, iPad, and Android. There'Äôs ample evidence to support their claim. The Pleco app itself is older than the iPhone (Pleco was founded in 2000 vs. the first iPhone was released in 2007), they'Äôre one of only a few companies to successfully survive from the antiquated era of mobile software to the present day, they'Äôve managed to allow customers from old platforms to keep using their purchases on new platforms, they boast users in 180 countries, the basic version of Pleco is free and accessible to the vast majority of Chinese learners anywhere, and there is a plethora of additional features available as paid in-app purchases, but as their website states they 'Äėtry very very hard not to be pushy about them'Äô. Here are a few screenshots of the app itself: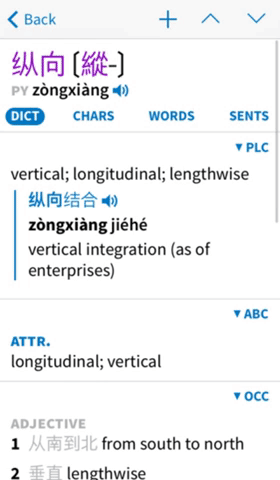 It seems a bit of an injustice to classify Pleco as merely a Chinese-English dictionary, because it can really do so much more. In addition to being an extremely comprehensive dictionary, this super-app also acts as a web browser, PDF viewer, OCR engine, and text-to-speech engine, not to mention a flashcard tool (we elaborate on some of these features below). 
 
Anyone learning Chinese knows that it requires a lot of grunt work to acquire the language. While the listening and speaking can come over time, given the right environment and motivation level, it takes active and concentrated effort to learn how to read and write Chinese characters. Before the invention of electric dictionaries, identifying a Chinese word and looking it up in a paper dictionary was a time-intensive chore. Pleco not only simplifies this process but enhances it, by helping you quickly identify the word or phrase in question and giving you the proper tools to help you practice and memorize it. Despite being a very robust tool, Pleco is refreshingly simple (and fast) to use.
 
 
Pleco's in-app Features
 
Frist off, let's restate that the basic version of Pleco is a FREE download for both iPhone and Android! The basic version of Pleco includes a full dictionary search engine, a couple of other solid dictionaries, a light version of their document reader function, basic audio support, all with no advertising (yes!!!). Basically, what it comes down to is that Pleco is so confident in their product, that they'll give away an amazing free download betting you will want to upgrade to take advantages of their paid in-app features.
 
If you'Äôre interested in upgrading from the basic version, you have a few options. The first option is to purchase either their 'ÄėBasic Bundle'Äô or 'ÄėProfessional Bundle'Äô package. Here'Äôs what these include:
 
>> Basic Bundle (USD $29.99)
 
Includes all non-dictionary add-ons: OCR, enhanced handwriting, flashcards, stroke order diagrams, text file reader, all four audio pronunciation add-ons, and the Qiang male text-to-speech module (to go along with the female TTS that's built into Android). Also includes the Oxford Chinese dictionary.
 
>> Professional Bundle (USD $59.99)
 
Includes the ABC Chinese-English Comprehensive, ABC English-Chinese, New Century English-Chinese, Guifan Cidian, Tuttle Chinese-English/English-Chinese and Oxford Chinese dictionaries, along with the OCR / enhanced handwriting / flashcard / stroke order / text file reader / audio pronunciation / Qiang TTS add-ons.
 
If you're not interested in forking out USD $30+ for a bundle, Pleco gives you the option of purchasing a TON of individual add-ons (https://store.pleco.com/products.php) separately. Here are just a few to whet your appetite:
 
Male and/or Female Mandarin Text-to-Speech
Beginner Dictionaries (4) 
Intermediate Dictionaries (12)
Advanced Dictionaries (7)
Specialized Dictionaries (11)
E-books (66 and counting)
 
A few months back I purchased Journey to the West for USD $9.99. It'Äôs more or less an HSK 5 level (2500-word vocabulary) and condenses the original story into a 'Äėgrader reader'Äô format for Chinese learners. At the end each chapter, there are notes in both Chinese and English as well as reading comprehension questions, to help make sure that what your reading sticks. Here'Äôs a GIF of what the E-book Pleco experience looks like: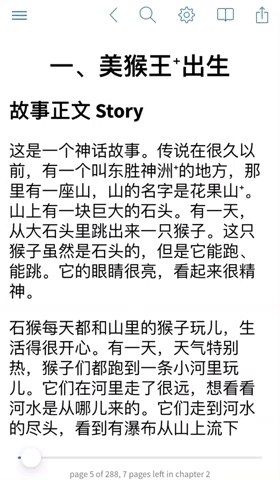 Pleco is one of the best apps out there for learning Mandarin on iOS and Android, period. The in-app purchases are amazing, but even with the basic version Pleco can be a powerful tool to help you learn Mandarin. It's an offline app, meaning you can use it anywhere and you don't have to wait for load times (it's incredibly fast btw). Talk to anyone who is or has learned Chinese, and they'll tell you how awesome Pleco is!!