You are here
Student Alex Guiu De Moreta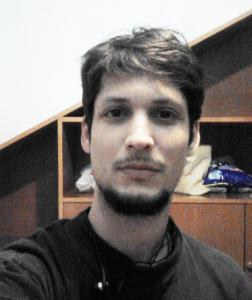 Name: √Ālex Guiu De Moreta
Country: Spain
Occupation: Student
Languages: Spanish, English
Interests: Find a good job, get to know Asia and learn Chinese

'ÄúI like to learn languages and I think Chinese will be useful to find a job and doing business'ÄĚ
Q. Why are you learning Chinese?
A. I like to learn languages and I think Chinese will be useful to find a job and doing business.
Q. How are you finding your studies in China and what do you think about Mandarin House?
A. I think it is a great school with very good teachers. Actually, the course is fantastic, and they have a very good accommodation.
Q. What is your most memorable experience in China?
A. Finding polite and good helping people while having trouble.
Q. What tips would you give to students who are planning to study in China?
A. Mandarin House is a great school to learn Chinese, I recommend it. Also, you have to be open-minded and always remember that this is a really different culture.
Q. What is your favorite Chinese food?
A. Right now just noodles, but there is a lot to taste.
Q. What is your favorite place in Shanghai?
A. The view of Pudong from the other side of the river is amazing.
Q. What do you find most interesting about Shanghai?
A. The culture and the language, of course.
Q. What was your biggest culture shock?
A. I can't call anybody for his given name or give two kisses to my female friends while saying hello, which is normal in Spain. Anyway, I guess it is not a big shock.